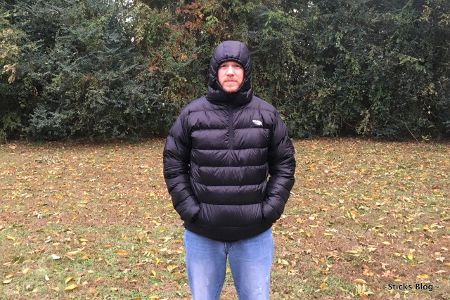 Down Jacket Vs Synthetic
When shopping for an insulated jacket, one should be aware of the difference between synthetic and down. Synthetic insulation is a little less expensive but it's usually less effective than down feathers. Synthetic insulation is not environmentally friendly, and it does not last as long as natural down.
If you are interested in buying an insulated jacket, make sure to keep this fact in mind: synthetic insulation is usually less effective than natural down. Synthetic insulation is less effective because it traps less warm air for the same weight of goose down.
This makes it less efficient in terms of insulation and warmth. Another problem with synthetic insulated jackets is the amount of energy that goes into producing the product.  Synthetic insulation is a plastic material that takes lots of power and water to produce.
Synthetic insulated jackets need to be replaced more often, so you will be replacing your jacket every few years.  Down is more durable, meaning that you can use it year after year.  A down jacket is a great choice if you want to buy once and never look back.
So when deciding between synthetic versus natural down, make sure to keep these facts in mind. If you live in a warm and wet climate, go for the synthetic. But overall, down jackets are definitely a better choice than synthetic, especially if you live in a colder climate.